V2 Offset
There's some new functionality coming with V2, which is pretty exciting. So, I thought a little preview would be nice.
This is the new offset() function, which can calculate the offset of a path or a 2D geometry.
Here's a photo of a line (black) being offset both positive (green) and negative (red), with rounded corners.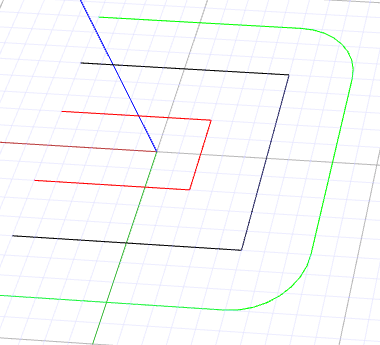 And here's a simular image of a 2D geometry, but note that this geometry has a hole. So, offsets are applied to both inside and outside edges. In this case, the corners are only connected at the intersection of the edges.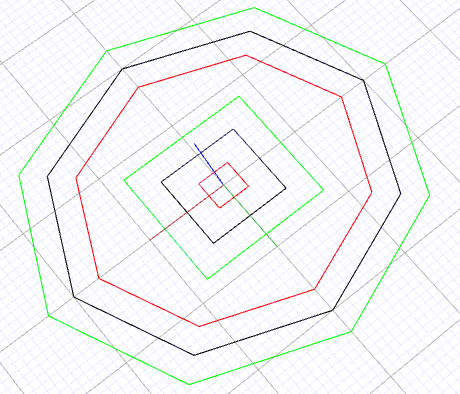 Hope you like this one!
posted in Development Discussions